Sandra Bullock,People magazine 2015 pretty woman
Sandra Bullock,People magazine 2015 pretty woman
发布时间:2015-04-25 07:11
阅读:24次
评论:(0)
Sandra Bullock is People magazine's 2015 most beautiful woman
( Agencies )
Updated: 2015-04-23 09:37:05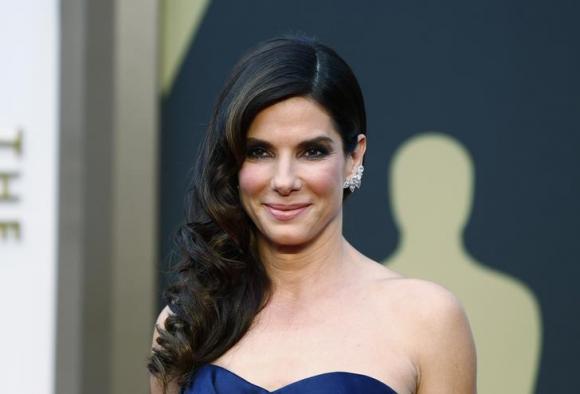 Sandra Bullock, best actress nominee for her role in "Gravity," wearing an Alexander McQueen gownwith Lorraine Schwartz jewels arrives at the 86th Academy Awards in Hollywood, California March 2, 2014. [Photo/Agencies]
Oscar-winning
actress
Sandra
Bullock
was named the world's most beautiful woman in 2015by People magazine on Wednesday and laughed when she heard about the honor.
"No, really. I just said, 'That's ridiculous,'" she told the magazine.
Bullock, 50, who won a best actress Academy Award in 2010 for her role in "The Blind Side,"said she found beauty in her role as a mother to her 5-year-old son, Louis.
"Real beauty is quiet. Especially in this town, it's just so hard not to say, 'Oh, I need to look likethat," she said about Los Angeles. "The people I find most beautiful are the ones who aren'ttrying."
Bullock also credits her healthy diet, including green juice, and working out up to five times aweek for helping to keep her grounded and balanced.
But it is her son who gives her the most joy.
When Louis asked her why she had wrinkles, Bullock told him some of the lines on her face werefrom laughing so much.
"You're not old, you're just happy," she quoted him as replying.
Bullock follows other Hollywood stars such as Lupita Nyong'o, Gwyneth Paltrow, JenniferLopez and Julia Roberts who have received the honor in previous years of the magazine'sannual beautiful people issue.
Bullock will be providing the voice of a super villain in the upcoming 3D computer-animatedcomedy film "Minions."
The special issue of the magazine will hit newsstands on Friday.
*

评论内容:

*

验证码: