Nepal earthquake:1800 have died in Nepal quake
Nepal earthquake:1800 have died in Nepal quake
发布时间:2015-04-26 12:10
阅读:91次
评论:(0)
Nepal earthquake:
Rescue effort intensifies
40 minutes ago

From the section Asia BBC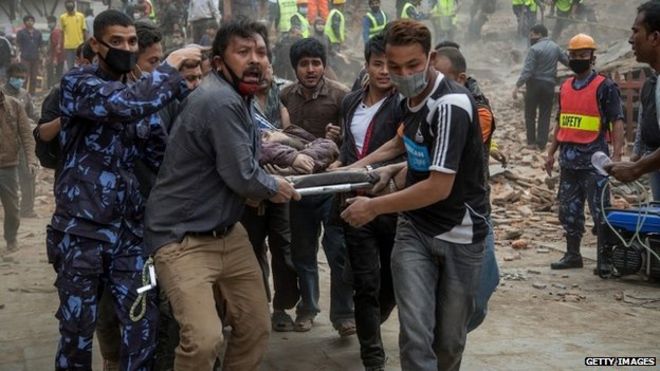 Rescue efforts in Nepal are intensifying after more than 1,800 people were killed in the country's worst earthquake in more than 80 years.
Many countries and international charities have offered aid to Nepal to deal with the disaster.
Seventeen people have killed on Mount Everest by avalanches - the mountain's worst-ever disaster.
Officials fear that the death toll could rise as the desperate search for survivors continues.
The 7.8 magnitude quake struck an area of central Nepal between the capital, Kathmandu, and the city of Pokhara on Saturday morning.
The latest home ministry figures say 1,805 people were killed and 4,718 people were injured.
There were also victims in India, Bangladesh, in the Chinese region of Tibet and on Mount Everest, where avalanches were triggered.
Little information has emerged from the epicentre, where extensive damage has been reported, and there are fears the death toll could rise yet further.
It is the worst earthquake to strike Nepal since one in 1934 which killed some 8,500 people.
'Moment of crisis'
"We have launched a massive rescue and rehabilitation action plan and lots needs to be done," Information and Broadcasting Minister Minendra Rijal told Indian television.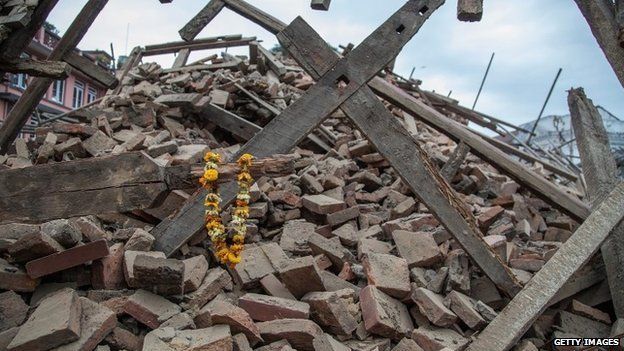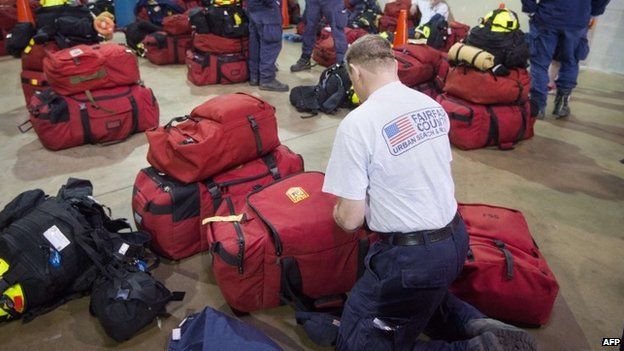 "Our country is in a moment of crisis and we will require tremendous support and aid."
World leaders and global charities have offered emergency aid to Nepal, as the government grapples with the scale of the disaster.
Its task is made harder because internet and mobile phone communications are erratic, with many roads closed due to quake damage.
The United States, China, Pakistan and European Union countries are among those who have pledged aid.
The US Embassy in Nepal pledged $1m (£660,000) in initial aid while the US Agency for International Development sent an urban search and rescue team.
"We are working closely with the government of Nepal to provide assistance and support,'' said Secretary of State John Kerry.
China on Sunday dispatched a 62-member search and rescue team.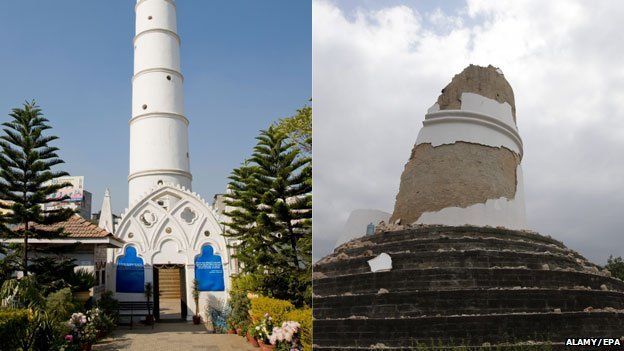 Nepal Eyewitness accounts quake: 'I was so frightened'
*

评论内容:

*

验证码: